Brief Description
"The traditional Chinese knot consists of two ropes tied together and interwoven, as water melds with agriculture and agriculture with water. This woven integration of water and agriculture embodies the sustainable vision and principals intended for this campus master plan.
"Tying Together," creates a campus framework consists of a range of landscape typologies, filtration and restoration zones that are made up of artificial dunes which act as physical barriers to protect the campus against rising sea levels and create room for recreation and ecology. The floating farms and outdoor markets showcase technical developments and are highlights for tourism and residents, embracing the local people. The academic research plots and strips form agricultural links for the ecosystems to blend with campus life. The campus creates links within, and ties together these components of the campus framework. The campus will be a productive environment for future scientists, students and citizens to meet and develop solutions for the pressing issues of today and tomorrow.
Together, these themes form our development initiatives and we use the idea of the "living class-room" as a mode for experiential and knowledge exchange to build bridges between agriculture and water, knowledge and the community. Within this, working nature into our world can be more rewarding than traditional methods of development. This proposal promotes a sustainable lifestyle and inclusivity by incorporating ideas of a shared economy and accessible landscape."
Team Members
Prof. Jennifer Birkeland(Cornell)、Prof. Mitch Glass (Cornell)
Isabella Pereira (USP)
Krongkan Klabkaeo (UCD)
Sarah Young (CORNELL)
Thomas Westhoff (WUR)
Yubei Tang (HNU)
Zhang Zhongpin (CAU)
Group Photo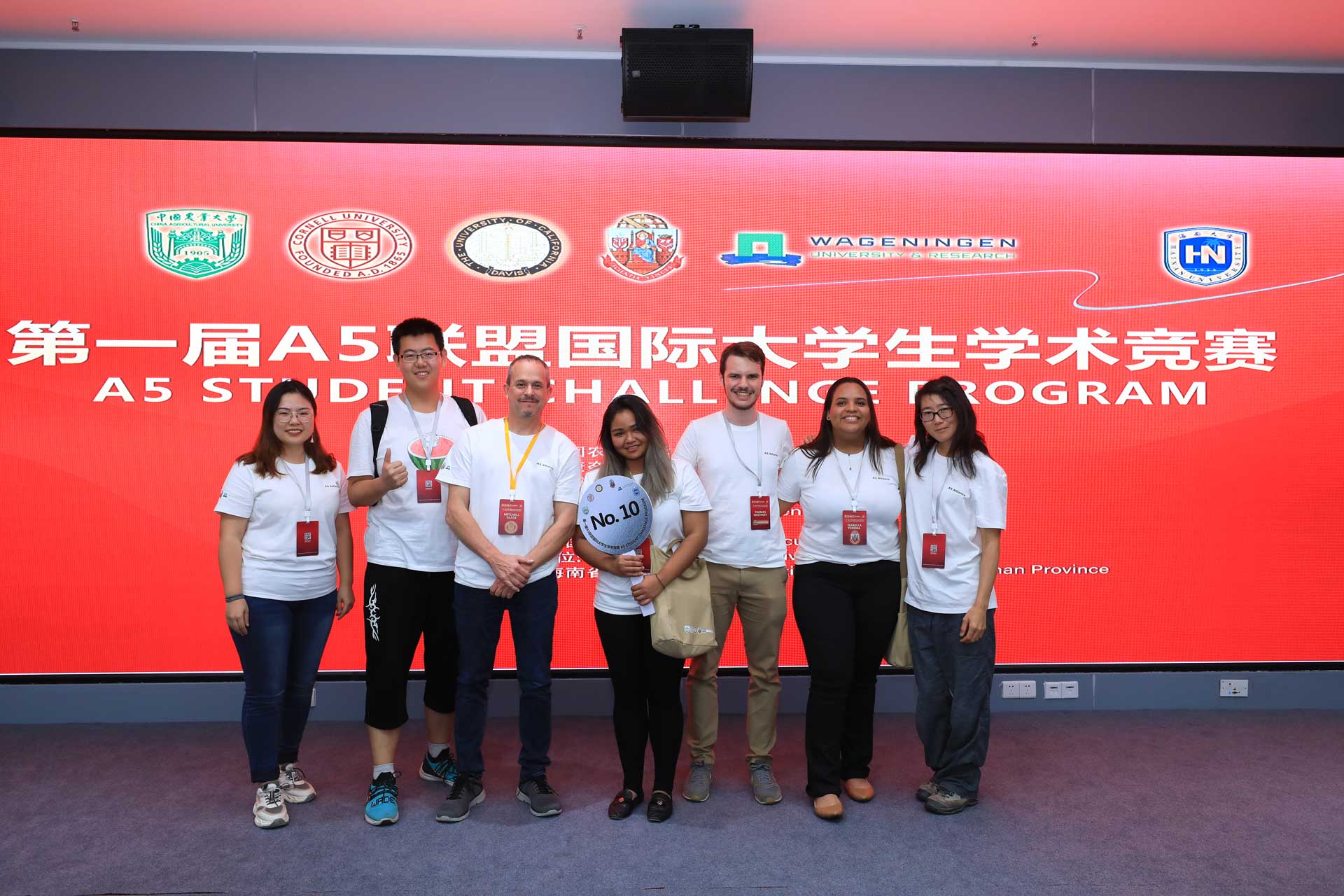 Video of Work
Award: Second Prize